Renee Tebon, PA-C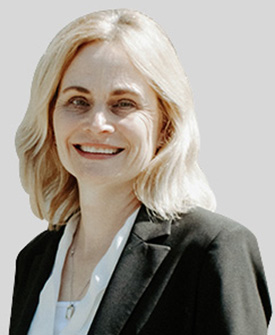 Renee Tebon is a Physician Assistant who specializes in the diagnosis and treatment of general orthopedics including upper extremity (shoulder, elbow and hand) and knee injuries.
Renee graduated from Northeastern Physician Assistant Program in Boston, MA. During her clinical year of the program, she had the opportunity to assist in the operating room in a wide variety of orthopedic cases including total knee, hip and shoulder replacements along with a variety of hand cases. She also completed an elective rotation in orthopedics where she rounded out her knowledge in the clinic.
Prior to attending Physician Assistant School, Renee was on Occupational Therapist and certified hand therapist with 25 years experience. She has extensive knowledge with upper extremity/hand injuries and rehabilitation along with lymphedema management. She was also a Pilates instructor and believes that being active is an integral part of staying healthy.
Renee's pursuit of life-long learning and her passion for patient care, prompted her to go back to school to become a Physician Assistant. Renee is excited to continue to provide excellent patient care and self-motivation as a Physician Assistant in order to return patients to their highest level of function.
In her spare time, Renee enjoys spending time with her family and dog, Pilates, scuba diving and traveling.
Orthopedic Specialists of North County (OSNC), was founded in Oceanside in 1965 and incorporated in 1973. Over the years, we have treated multigenerations of families, including parents, grandparents and great grand-parents for their orthopedic injuries and ailments.
Our 13 board-certified physicians care for accident, sports - or work-related injuries, replacing total joints, or relieving chronic or acute pain. They give patients more lifestyle choices by offering the latest procedures, to help them stay active. For the convenience of their patients OSNC also offers services such as imaging, urgent care and physical therapy to help patients recover; regain body strength quicker with less locations to visit.