Dr. Brian Bobick
American Board of Podiatric Surgery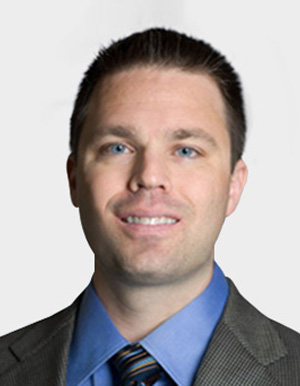 Dr. Bobick is board-certified by the American Board of Foot and Ankle Surgery and a fellow of the American College of Foot and Ankle Surgeons. He specializes in sports medicine and foot and ankle surgery. His professional interests are in athletic and traumatic injuries, surgical correction of foot and ankle biomechanics, and reconstruction of complex deformities as well as common foot aliments (e.g. bunions and flat feet).
Dr. Bobick received his undergraduate degree from Bucknell University in Lewisburg, PA and his Doctor of Podiatric Medicine degree from the California College of Podiatric Medicine in San Francisco. He completed a comprehensive, two-year foot and ankle surgical residency at Fountain Valley Regional Hospital.
Dr. Bobick enjoys helping his patients return to their desired activity as soon as possible and improving their quality of life. He believes that educating his patients in understandable terms about their foot or ankle condition is a key component of successful treatment. He is thorough and compassionate. Attention to detail is an important element of his practice. Dr, Bobick stays current on the latest research, development, and treatment of foot and ankle disorders, and combines this with cutting edge surgical techniques to optimize patient outcomes.
Dr. Bobick has been a runner since high school, competing in cross country and track. He began learning about podiatry when he was in college. He was fortunate to spend time shadowing a leader in podiatric surgery, whom served as a strong role model for him, while treating high-level athletes.
As an athlete, he understands why feet are important, not only to athletic endeavors but to everyday life as well.
In addition to running, Dr. Bobick likes being outdoors and spending time with his family. He and his wife enjoy activities such as soccer, tennis, hiking, football, basketball, traveling, and cooking.
Hobbies

Running, Weight Training, Golf, Basketball, Reading
2003-2005

Fountain Valley Regional Hospital Surgical Residency
Fountain Valley, CA
PSR-24, Chief Resident

1998-2002

California College of Podiatric Medicine San
Francisco, CA
DPM Degree

1994-1998

Bucknell University
Lewisburg, PA
2002

Advanced Cardiac Life Support
2002-Present

American Podiatric Medical Association

2002-Present

American Academy of Podiatric Sports Medicine

2002-Present

California Podiatric Medical Association

2003-Present

American College of Foot and Ankle Surgeons

2003-Present

Orange County Podiatric Medical Association
Foot & Ankle Trauma
Foot & Ankle Surgery
Sports Medicine
Orthopedic Surgery
Vascular/Plastic Surgery
Emergency Room Call
Assistant Team Doctor, Orange Lutheran HS Football
Community Clinics
Special Olympics Medical Volunteer
Public Lectures
Chairman, FVRH PSR Journal Club
Workshop Coordinator, FVRH PSR-24
Ankle Joint Arthroscopy at the Time of Open Reduction Internal Fixation of Ankle Fractures. In Progress.
Bilateral Polydactyly: An Unusual Case Presentation. In Progress.
Eric Travis, DPM
18800 Main Street, Suite 104
Huntington Beach, CA 92648
714/841-1963
Keenan Carriero, DPM
CORE Orthopaedic Medical Center, PC
320 Sante Fe Drive, Suite 204
Encinitas, CA 92024
David Amory, MD
3998 Vista Way, Suite B
Oceanside, CA 92056
760/724-5173
Christian Bentley, MD
3998 Vista Way, Suite B
Oceanside, CA 92056
760/724-5173
I was fortunate enough to be referred here for post-op care. I had emergency surgery for a shattered tibia and fibula while vacationing out of state (Montana) and it was most difficult finding an orthopedic doctor who would take my case since work was done by another surgeon. Needless to say, it was not feasible for me to do follow-up visits all the way back up to Montana. I'm so grateful for my current physician, Dr. Bobick, for taking my case. I've never felt patronized nor felt dismissed while asking Dr. Bobick questions about my care. The personnel that I have had contact with have also been most kind throughout the entire complex. Mark (the technician who had been casting my leg) meant what he said about calling him if I had any issues or concerns about either the casting or other orthopedic devices issued there after. Turns out I wasn't putting on my new ankle brace correctly and I was able to call in and be seen the same day by Mark. This is my first experience with having any broken bones. I've got a long haul for my recovery and I feel that I've had only positive experiences with this place and feel optimistic that I'm being given the best care.
~ YUKARI LEWELLEN ~