Dr. Morgan Silldorff
Orthopedic Surgeon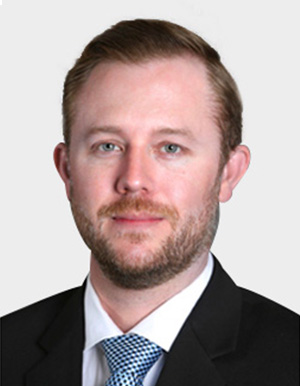 Dr. Morgan Silldorff specializes in lower extremity joint reconstruction including partial and total knee replacements as well as total hip replacement. He completed his undergraduate, medical, and orthopedic residency training at the University of California, San Diego before completing a fellowship in lower extremity arthroplasty at the University of Southern California. His fellowship included a heavy emphasis on complex primary, revision, and robotic-assisted joint replacement, peri-prosthetic fracture fixation, and peri-prosthetic joint infection management. Dr. Silldorff brings his state-of-the-art expertise in joint replacements to the North County population.
Dr. Silldorff was born and raised in San Diego and takes pride in having taken care of his neighbors and community throughout his years of training. He understands the importance of connecting with patients to make sure their needs are heard and are fully informed in order to make treatment decisions that are the best for them. He offers small incision, computer- and robot-assisted surgery, and non- narcotic pain control modalities to guide patients through the surgical process with the best results possible.
In his spare time, Dr. Silldorff enjoys spending time with his family, rooting for San Diego sports teams, offshore fishing, and camping. He is also active in Operation Walk, an international medical mission that provides joint replacement in poverty-stricken areas around the world. Orthopedic Specialists of North County (OSNC), was founded in Oceanside in 1965 and incorporated in 1973. Over the years, we have treated multi- generations of families, including parents, grandparents and great-grand-parents for their orthopedic injuries and ailments.
Our 14 board-certified physicians care for accident, sports – or work-related injuries, replacing total joints, or relieving chronic or acute pain. They give patients more lifestyle choices by offering the latest procedures, to help them stay active. For the convenience of their patients OSNC also offers services such as imaging, urgent care and physical therapy to help patients recover; regain body strength quicker with less locations to visit.
Institutions
University of California, San Diego
University of California, San Diego
University of California, San Diego
University of California, San Diego
University of Southern California
Degree
B.S.
M.D
Internship
Residency
Fellowship
Year(s)
2002-2006
2008-2012
2012-2013
2013-2018
2018-Present
Field of Study
Biology
Medicine
Surgery
Orthopedic Surgery
Arthroplasty
Silldorff MD, Choo AD, Choi AJ, Lin E, Carr JA, Lieber RL, Lane JG, Ward SR. Effect of Supraspinatus Tendon Injury on Supraspinatus and lnfraspinatus Muscle Passive Tension and Associated Biochemistry. Journal of Bone and Joint Surgery, 2014.
Noren NK, Yang NY, SilldorffMD, Mutyala R, Pasquale EG. Ephrin-Independent Regulation of Cell Substrate Adhesion by the Eph-B4 Receptor. Biomechanical Journal, 2009.
Codeluppi S, Svensson CL, Hefferan MP, Valencia F, SilldorffMD, Oshiro M, Marsala M, Pasquale EB. The Rheb-m TOR Pathway is Upregulated in Reactive Astrocytes of the Injured Spinal Cord. Journal of Neuroscience, 2009.
SilldorffMD, Wong C, David T, Mitchel D, Collins J, Zucconi M, Cabrera A, Miner A, Robertson CM. Case Report: Lemierre's Syndrome presenting as necrotizing fasciitis in an NFL Athlete, National Football League Physicians Society 2016
Silldorff MD, Lane JG, Lee KS, Carr JA, Gastwirt RF, Leiber RL, Ward SR. Passive Mechanical Properties of the Human Supraspinatus and Infraspinatus Muscles. Poster Presentation, Orthopedic Research Society, 2011
Silldorff MD, Lane JG, Lieber RL, Ward SR. Passive Mechanical Properties of the Human Supraspinatus and Infraspinatus Muscles. Platform Presentation, International Shoulder Group, 2010
Silldorff MD and Allen RT. Sacral Insufficiency Fractures, Clinical Decision Support: Spine Surgery: Decision Support in Medicine, 2016.
NIH Summer Training Grant, 2008
Howell Foundation Research Grant, 2005
MED 240- Careers In Medicine, UCSD School of Medicine (Mentor)
Lacrosse Mentoring Program, UCSD Men's Lacrosse (Mentor)
American Board of Orthopedic Surgery (2018)
a. Board Eligible
American Association of Orthopedic Surgery (2012- present)
a. Resident Member
American Association of Hip and Knee Surgeons (2016- present)
a. Fellow Member
Samuel R Ward, PhD, PT
Professor and Vice-Chair
Departments of Orthopedic Surgery,
Bioengineering, and Radiology
University of California, San Diego

9500 Gilman Drive
Mail Code 0863 La Jolla, CA 92093
(858) 534-4918
sIward@ucsd.edu
Alexandra Schwartz, MD
Professor of Clinical Orthopedic Surgery
Residency Program Director
Department of Orthopedic Surgery
University of California, San Diego

UCSD Department of Orthopedic Surgery
350 Dickinson Street #121
San Diego, CA 92103-8894
(619) 543-2539
akschwartz@ucsd.edu
Daniel A Oakes, MD
Associate Professor of Clinical Orthopedic Surgery
Arthroplasty Fellowship Program Director
Residency Program Director
Department of Orthopedic Surgery
University of Southern California

USC Department of Orthopedic Surgery
HCT 1520 San Pablo Street
Los Angeles, CA 9003
(626) 644-2275
daniel.oakes@med.usc.edu