Andrew Rivera, PA-C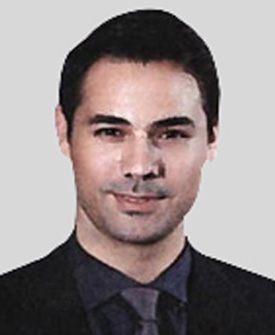 Andrew Rivera is an empathetic and knowledgeable physician assistant who specializes in the diagnosis and treatment of general orthopedics, with an emphasis on upper and lower spine pathologies. His unique background affords him the uncanny ability to connect with patients from all walks of life.
Andrew graduated from Idaho State University Physician Assistant Program in Boise Idaho. During his clinical year of the program he had the opportunity to assist in the operating room in a variety of andrew-rivera-orthopedic-specialists-oceanside-carlsbad-encinitas-ca.html and general surgical cases. During his time there he also trained under multiple physical therapists.
Prior to attending Physician Assistant School, Andrew was a semi-professional basketball player in Asia, where he lived for three years. His unique athletic background gives him a deep understanding of human body mechanics and the root causes of pain. In his practice Andrew emphasizes focusing on and treating the patient as a multifaceted yet whole person, and does not simply focus on individual complaints. It is his goal to help people reach their optimum level of happiness and satisfaction in life.
Andrew's unrelenting thirst for knowledge and learning keeps him on the cutting edge of the latest orthopedic treatments. He greatly looks forward to being an integral aspect of his patients road to recovery.
In his free time Andrew continues to play basketball, and also enjoys playing acoustic guitar with his Carlsbad based band VGB. He is also an avid animal lover.
Orthopedic Specialists of North County (OSNC), was founded in Oceanside in 1965 and incorporated in 1973. Over the years, we have treated multi-generations of families, including parents, grandparents and great-grand-parents for their orthopedic injuries and ailments
Our 13 board-certified physicians care for accident, sports or work-related injuries, replacing total joints, or relieving chronic or acute pain. They give patients more lifestyle choices by offering the latest procedures, to help them stay active For the convenience of their patients OSNC also offers services such as imaging, urgent care and physical therapy to help patients recover; regain body strength quicker with less locations to visit.